Shopping Cart
Your Cart is Empty
There was an error with PayPal
Click here to try again
Thank you for your business!
You should be receiving an order confirmation from Paypal shortly.
Exit Shopping Cart
For motorcycle storage near the Las Vegas Airport call or TEXT 702-758-FEET (3338) or email
[email protected]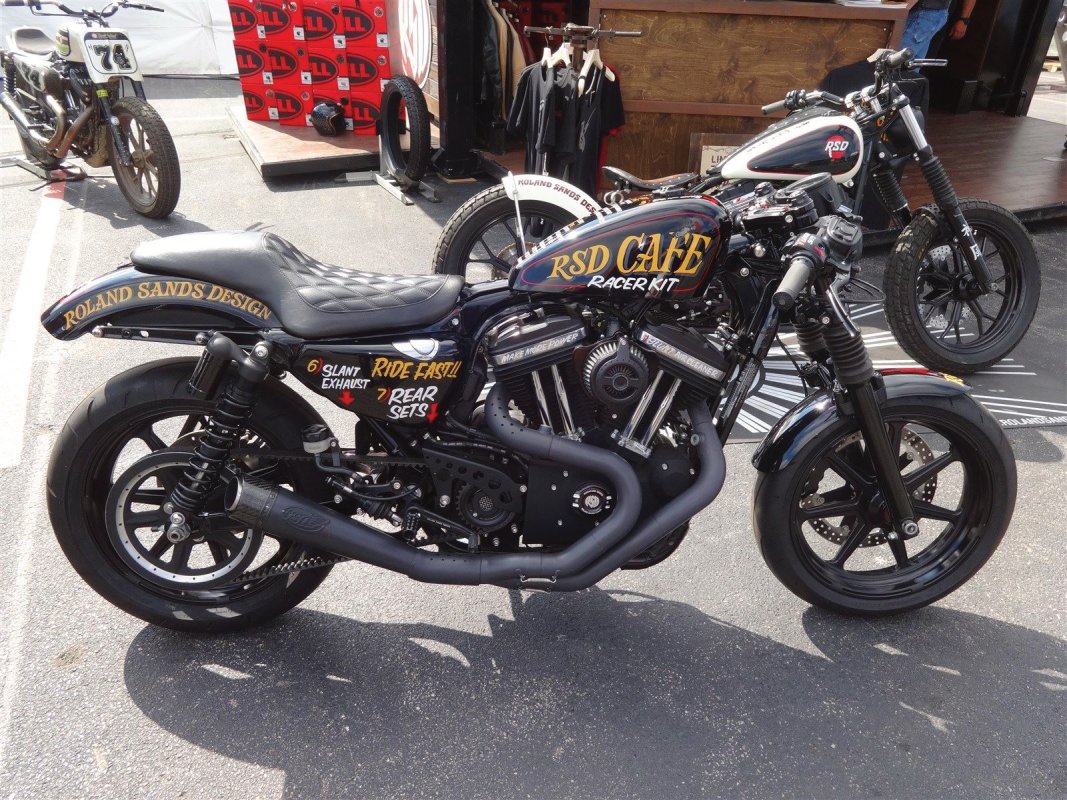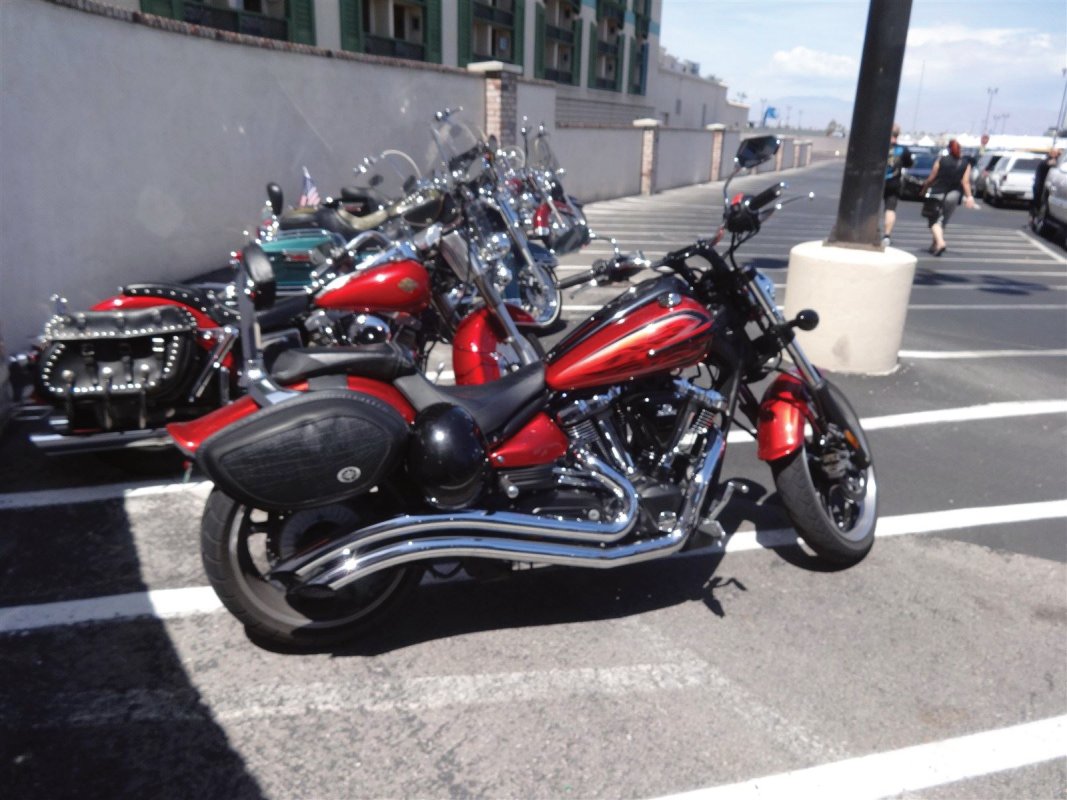 GROUP HAUL: Calgary to Las Vegas. We have a few spots left for the Calgary motorcycle group haul on October 31st. $1199 USD. Store a bike in Vegas, ride all winter. Have your own bike in Las Vegas in time for the Super Prestigio races November 20-21 or the Los Angeles to Barstow to Vegas Dual Sport Ride on November 27-28. Ride the strip NEW YEAR'S EVE. Fly-in. I'll pick you up at the airport, and you will be riding your own bike within 15 minutes of landing. Start your winter riding adventure in Las Vegas. See Valley of the Fire, Grand Canyon, Sedona, Death Valley, Area 51, etc etc. Las Vegas Motorcycle Storage is $98.00 per month including airport/hotel shuttle, workshop, battery tender, gear storage, mail forwarding, parcel receiving etc. etc. Call or text Doc at 702-758-FEET(3338) to reserve your spot on the enclosed group truck leaving Calgary on October 31st.  eMail:
[email protected]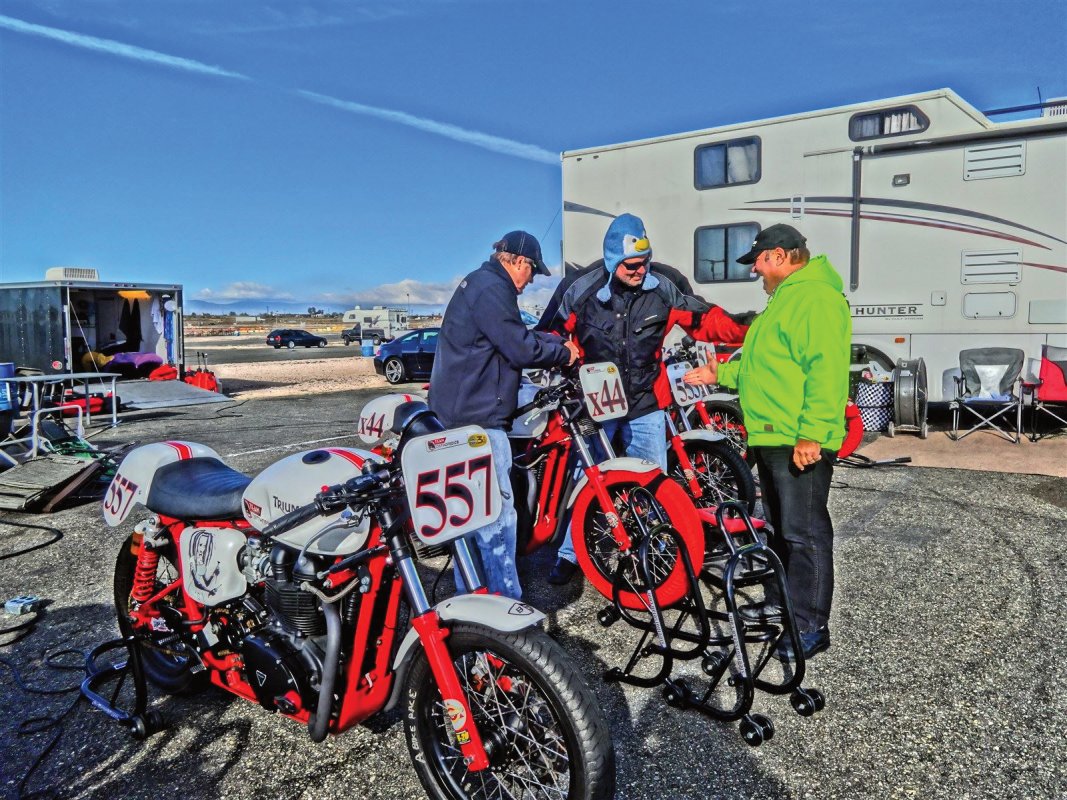 Team Orthopedics making some  set-up modifications before the 2nd day of racing at Willow Springs.  Take away message: lower the front, raise the rear and twist the throttle.  It must have worked, as Jack Pfeifer 44x placed 1st and Doc Canale 553 5th place in the Triumph Thruxton Cup at a windy and cool Willow Springs International Raceway during the AHRMA weekend of vintage and historical racing motorcycles.
/