Shopping Cart
Your Cart is Empty
There was an error with PayPal
Click here to try again
Thank you for your business!
You should be receiving an order confirmation from Paypal shortly.
Exit Shopping Cart
For motorcycle storage near the Las Vegas Airport call or TEXT 702-758-FEET (3338) or email
[email protected]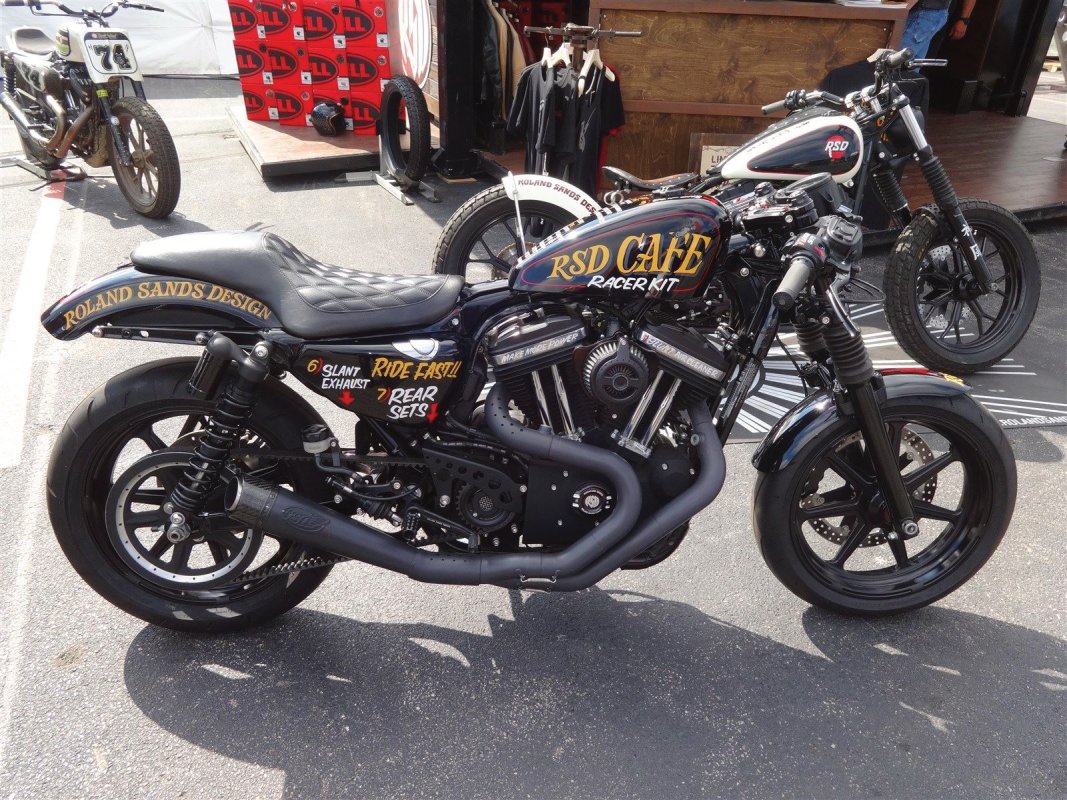 Put your money through your gas tank, not the slot machine.  Yes, riding your motorcycle down the strip at night and soaking up the bright neon and music is a great experience, most clients stage a motorcycle with me as a great starting point for quick weekend trips to Yellowstone, Grand Canyon, Zion National Park, Yosemite, Death Valley, eat, eat.  Please feel free to post your pictures and ride reports on my Facebook page: "Las Vegas Motorcycle Storage."  Post your experiences NOW and receive free rent for one motorcycle through all or part of September 2016.  More details, please email
[email protected]
, or 702-758-FEET (3338).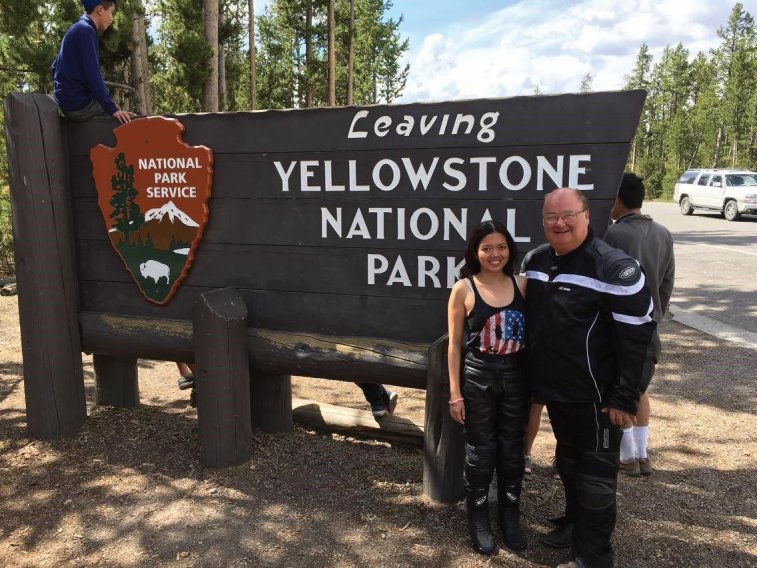 Call Doc today at 702-758-FEET (3338) for motorcycle storage near Las Vegas McCarran International Airport.  Rent includes airport/hotel shuttle.  Fly in several times a year.  Doc will fetch you at the airport and you will be on your way to the Grand Canyon, Death Valley, San Diego, ect, within 10 minutes of landing,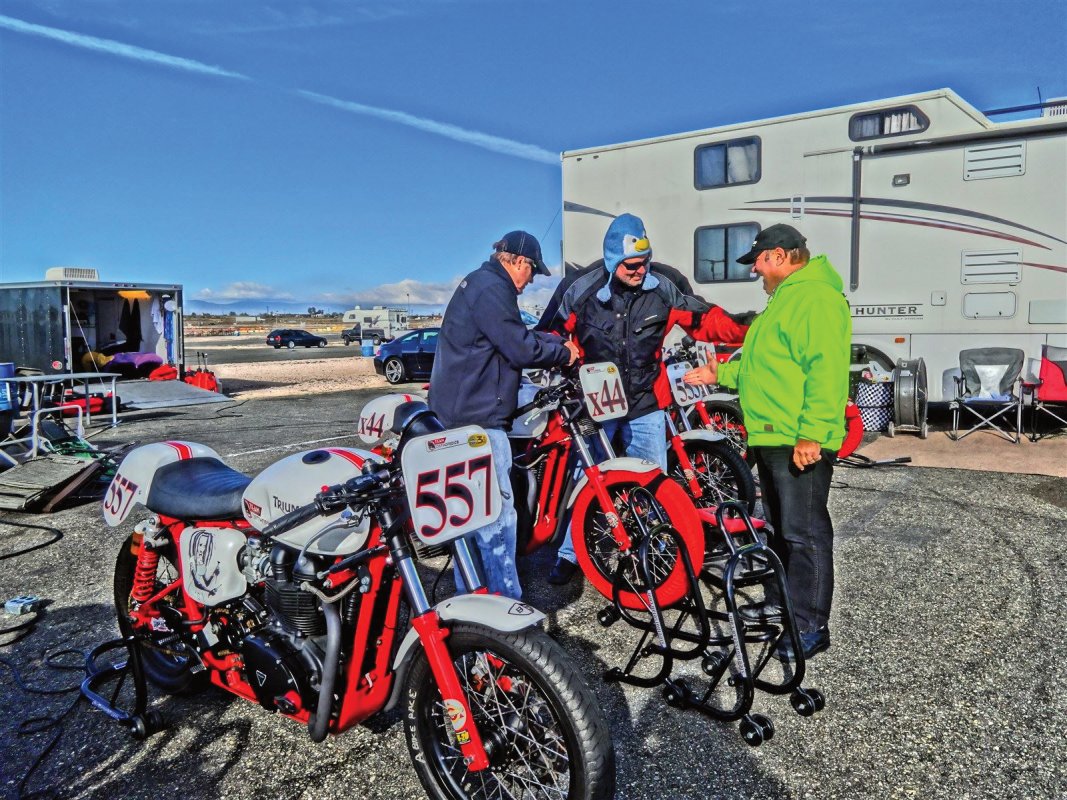 Team Orthopedics making some  set-up modifications before the 2nd day of racing at Willow Springs.  Take away message: lower the front, raise the rear and twist the throttle.  It must have worked, as Jack Pfeifer 44x placed 1st and Doc Canale 553 5th place in the Triumph Thruxton Cup at a windy and cool Willow Springs International Raceway during the AHRMA weekend of vintage and historical racing motorcycles.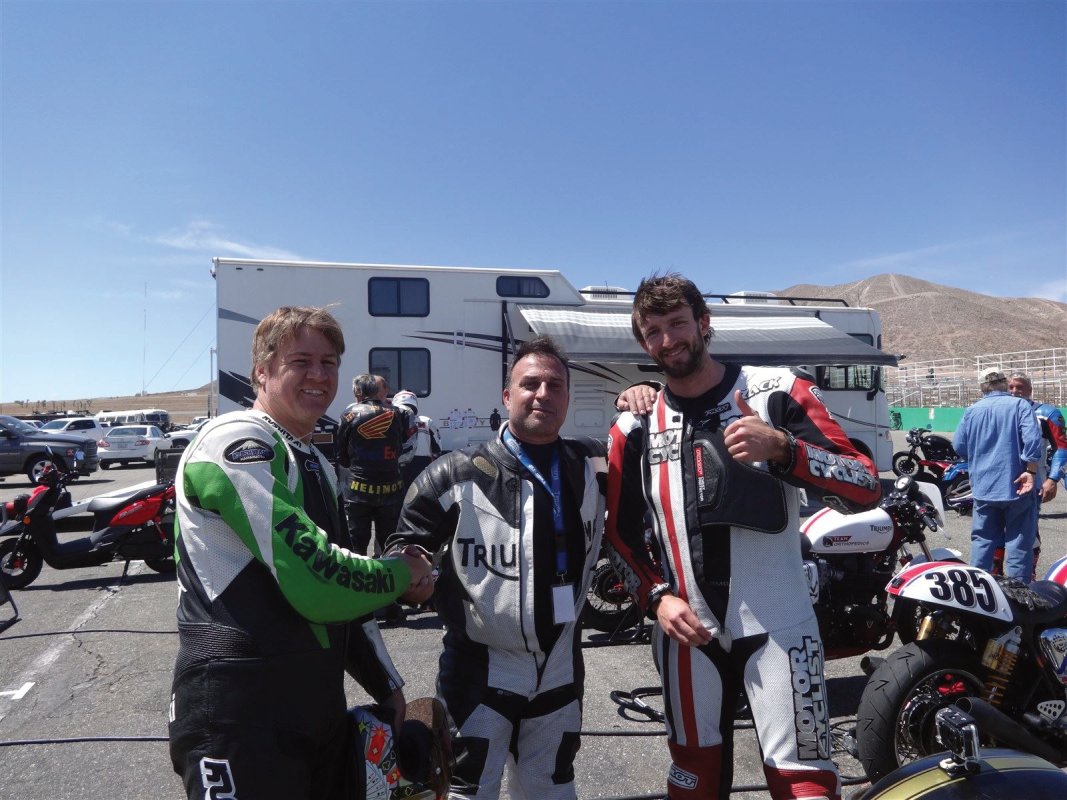 Jack and Zack swapping set-up pearls and 1st place finishes.  Zack Courts of Motorcyclist Magazine placed 1st on Saturday's Thruxton Cup with Jack Pfeifer of Team Orthopedics placing 2nd.  In Sunday's race they swapped places.
This was the Motoclassica Weekend at Willow Springs International Raceway in Rosamond California.  AHRMA (American Historical Racing Motorcycle Association) held it's annual vintage racing and included the Thruxton Cup which is a spec class for the modern day Triumph Thruxton 900cc inline parallel twin with minimal modifications allowed.  The identical machinery accounts for close racing at any venue at an affordable cost.
Jack is a former AMA Pro Superbike rider who finished as high as 4th place in the Daytona 200 on a GSXR 1000 sponsored by Team Orthopedics.
/